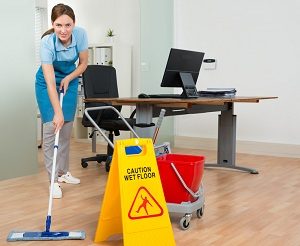 Kleena Cleaners delivers professional commercial cleaning services available 24 hours a day, 7 days a week, to a wide array of businesses throughout Adelaide.
Every time a client walks into your building, the cleanliness of your premises impacts upon your business image. It can win or lose you customers! Can you afford not to have a clean building to greet them?
The cleanliness of your building impacts upon the health and morale of your staff. Our cleaning services ensure entrances, reception and waiting areas are clean and looking presentable, door handles, light switches and phones are disinfected and dishes are washed properly. At Kleena Cleaners we take pride in the thoroughness of our cleaning services and cleanliness of your premises. After all, your building's image is our image!
Customised materials, scheduling and cleaning methods are designed based upon your unique requirements. Monthly Site Cleaning Inspections as well as annual Site Audits, ongoing enhancements and reviews ensure your (and our) work environment meets and hopefully exceeds expectations.
Follow the links below to learn more about our huge range of cleaning services. Or, if you have a job that you do not find information for, please feel welcome to contact our friendly staff to find out how we can assist you with your cleaning needs.